200 German-speaking participants at infraTest in-house exhibition on the 30th anniversary.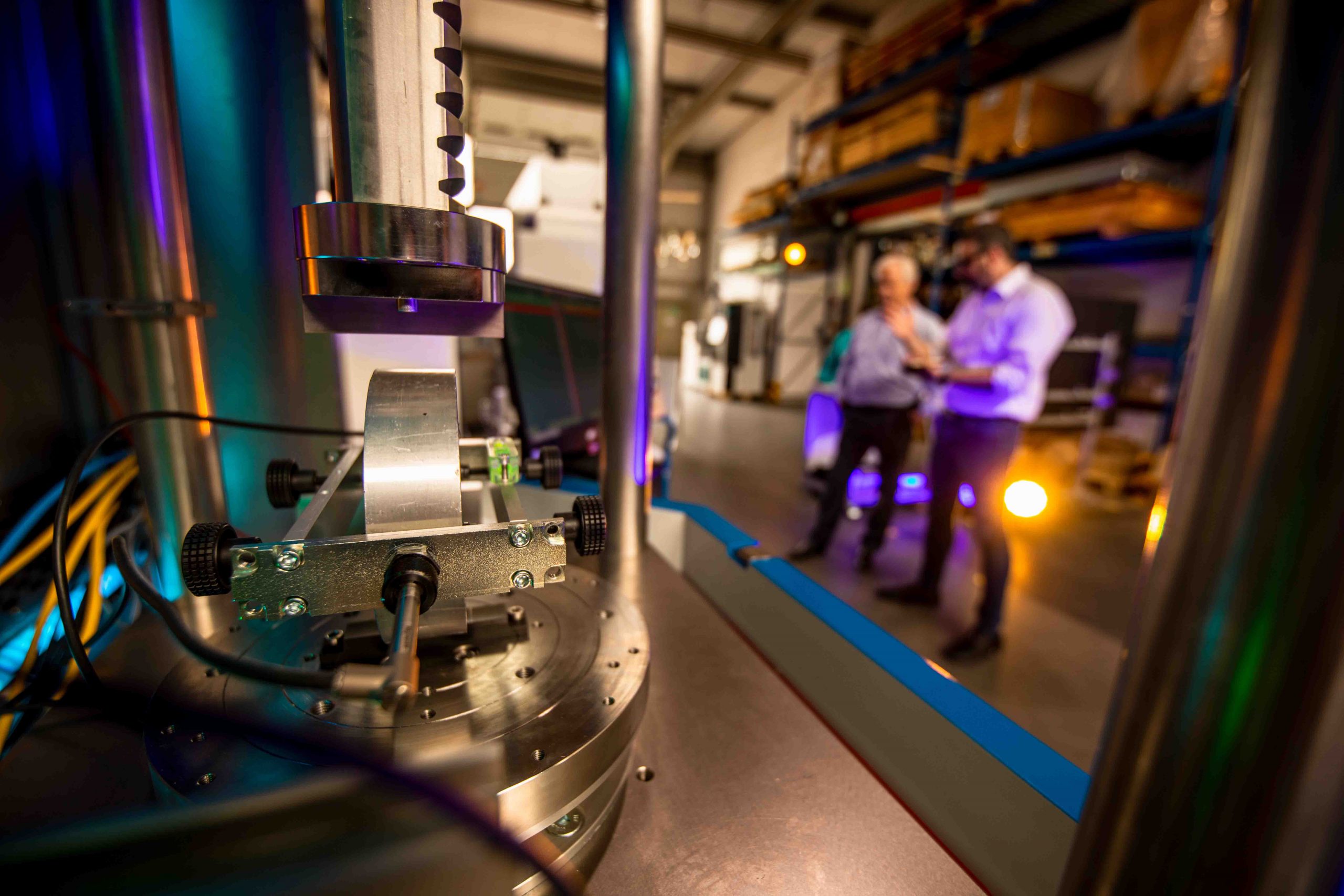 "Excited, prepared and fine-tuned! The consistently positive response from our customers is the best reward for the intensive preparation phase," explained Matthias Martus (CEO of infraTest Prüftechnik GmbH) during the in-house exhibition. From 10 to 12 May 2022, infraTest Prüftechnik GmbH hosted a three-day event with expert presentations and many small workshop areas. Asphalt and bitumen testing technology were the focus of the event during this time.
The highlight is our electric road core drill device!
"The highlight is our electric road core drill device! Our first CO2-neutral product is extremely light and uses new energy sources. The clou: it can also be towed without a trailer licence," Martus continued as he talked about the programme topics. The industry is passing through a structural change, which is not only expressed in the new sustainability strategy of infraTest. The digitalisation of laboratories and smart cores also complement the new orientation through the company infraTest Digital Solutions, which was founded in January.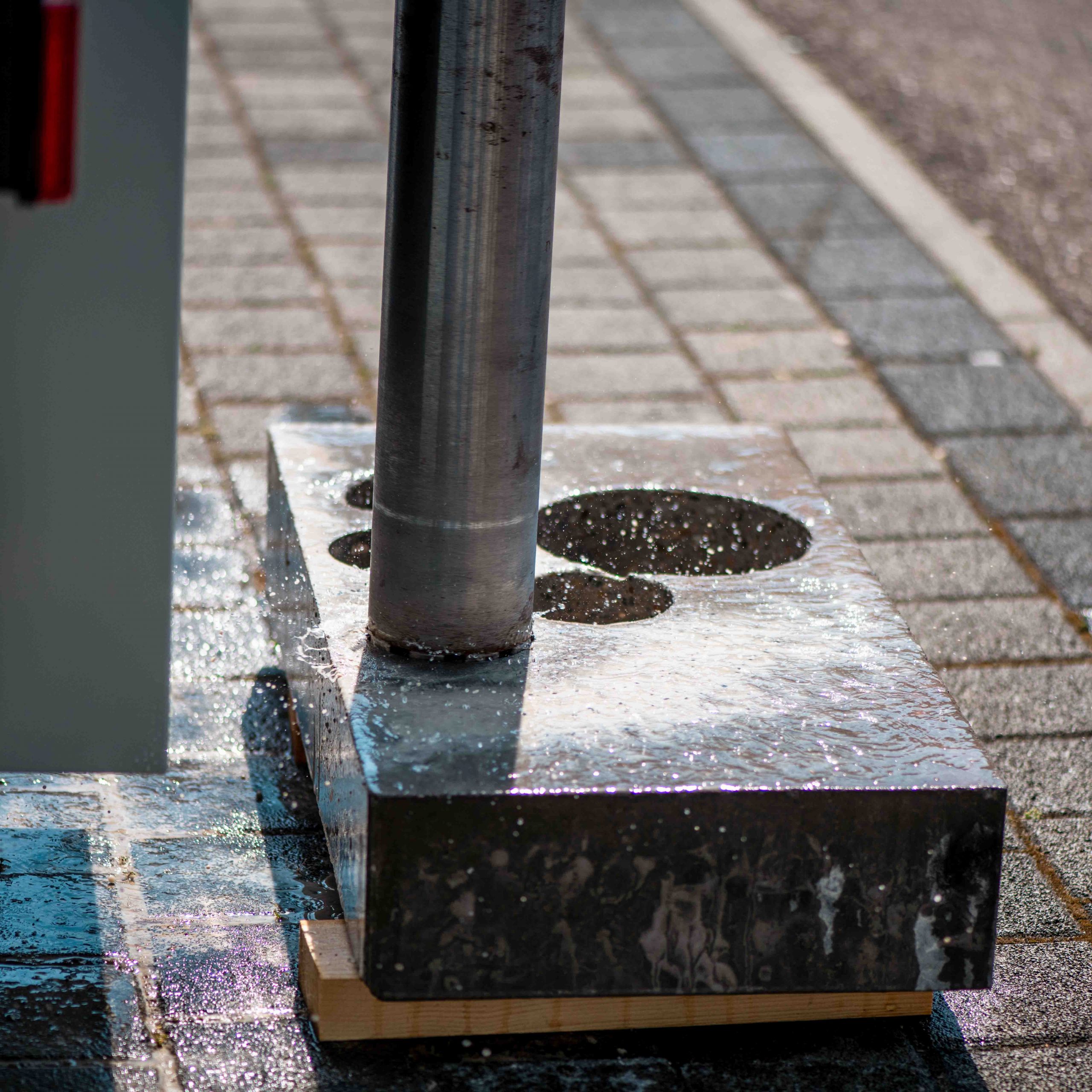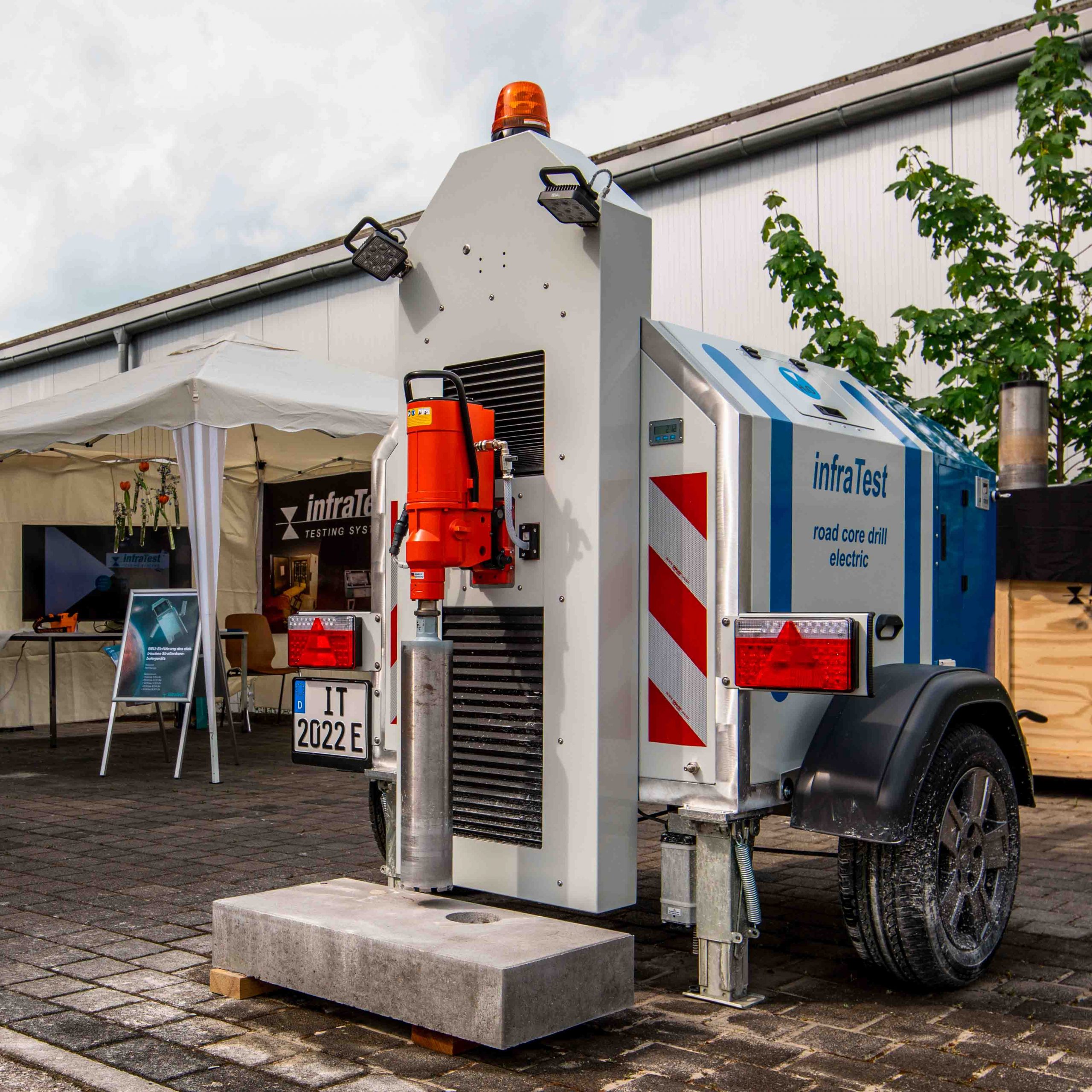 Only the feedback of our customers brings us further!
"The personal exchange and suggestions from our customers is the added value of the in-house exhibition for us. It is nice to observe how passionately our employees discuss improvement suggestions, but also long-running topics such as the solvent conversion, with the fair participants," Martus adds with a smile.
"Our newest family member made its debut during the in-house exhibition. We are proud to present our new brand ambassador – Infro!", Martus explains. A little robot that launches from Mars and has some adventures this year. Infro is the logical continuation of the infraTest marketing strategy. "After 10 years of Mars, we are taking you on a journey through the universe. What awaits you? We won't reveal that yet, but it's worth watching our videos!" concludes Martus full of excitement as he watches the trailer of the Infro campaign.
We would like to sincerely thank our guests and the event partners for stimulating conversations, a competent exchange, the professional cooperation and look forward to seeing you again at BAUMA in October!