Two become one: FröWag and infraTest are now going together!
After a long start-up, infraTest Prüftechnik GmbH and FröWag GmbH now dare! As of January 1st, 2021, FröWag is part of the infraTest Group and the current managing director Jörg Fröhlich is an important key position in infraTest development.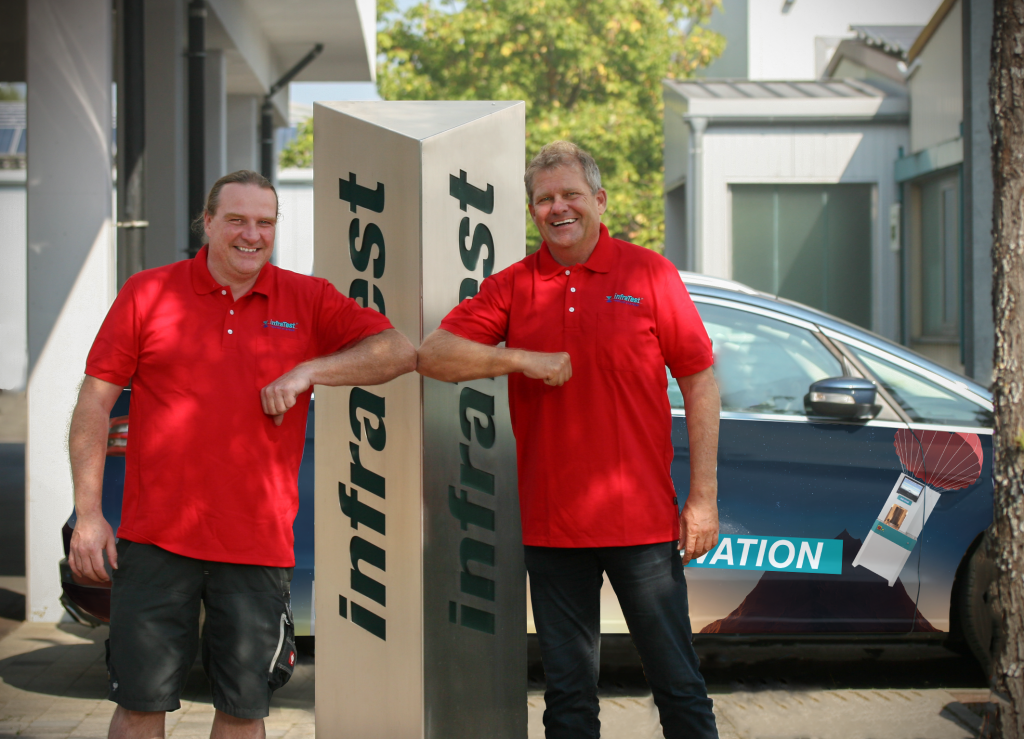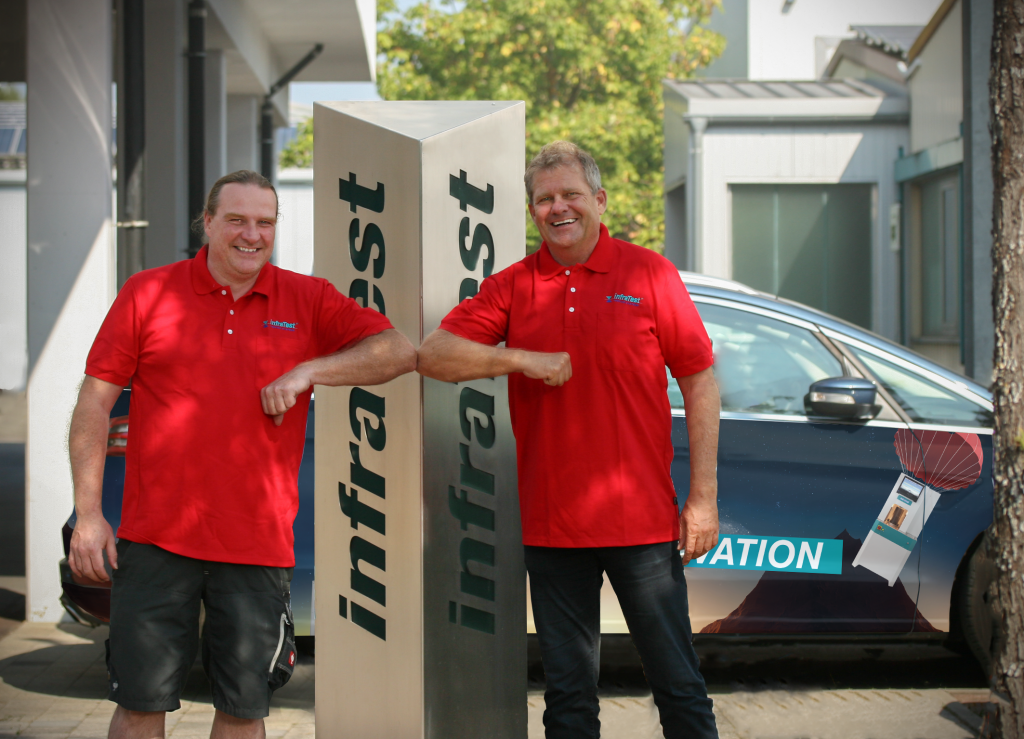 What belongs together comes together
"Now it's out: we will be part of the infraTest family", explains Jörg Fröhlich (managing director of FröWag GmbH) proudly! "Both companies come from the same origin. We are now bringing together what has separated 30 years ago. When I thought about looking for a partner, I made my choice quickly, "continues Fröhlich. The infraTest Group offers a wide range of testing technology for a wide variety of building materials and is the industry leader in the premium segment. With the company from Obersulm, you complete your profile in the middle segment.
What does future cooperation look like?
"Thanks to our good network, we will be able to expand FröWag in the future and grow with it", explains Matthias Martus (managing director of infraTest). "We stand for sustainable connections and long-term brand building. So FröWag remains FröWag and gains more manpower in one fell swoop thanks to the infraTest team ", reports Martus. "I take my hat off to what Jörg and his team of around 10 have put together and what variety of test devices he offers. I don't even want to start with service and calibration… " says Martus appreciatively.
Fröhlich is known for his technical competence and practical disposition. In the future, he will be able to give free rein to his creative developer ideas. So he swaps his managing director position with a pioneering position in the area of ​​development and construction at infraTest.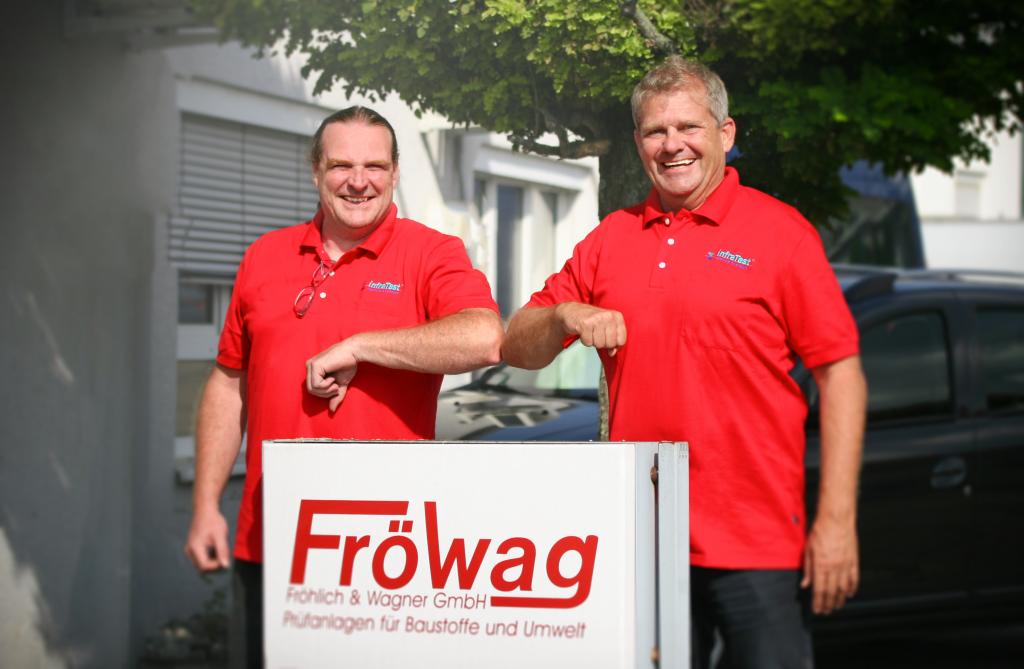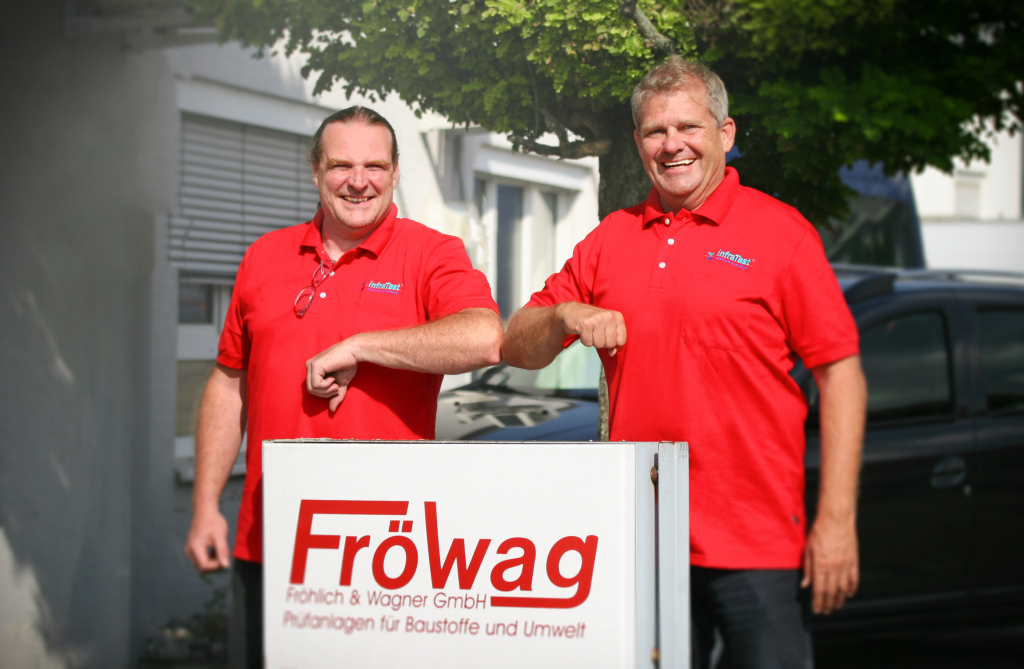 In summary, FröWag benefits from the established structures of infraTest and in return shares its know-how and capacity with the premium brand. Together, the two companies now offer their customers even more effective or, if desired, more individualized test devices for every budget. "Jörg Fröhlich's high level of practical expertise is an important component in bringing our devices even closer to customer requirements," confirms Martus.
"Of course I find it difficult to leave FröWag in a certain way. However, through this new connection, she always stays in my life and has the chance to become a really big thing. I know that we have to grow together first, but when I think back to the last few months in which we had hours of conversations, I know that we will master all challenges together! I am looking forward to the future with the infraTest family and you can be curious what we have come up with together, "concludes Fröhlich with a smile.