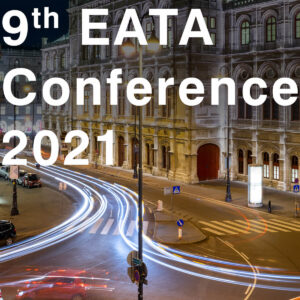 The 9th European Asphalt Technology Association (EATA) Conference will take place from the 7th to the 9th of June 2021 and we are proud to be a part of it as a Bronze Sponsor. This virtual event is hosted by the Vienna University of Technology (Austria).
The European Asphalt Technology Association, is an informal organisation of European engineers and scientists involved in Asphalt Technology Research. They hold a technical meeting every two or three years and publish a volume of the papers which are presented and discussed. Attendance is open to anyone with an interest in the field from all around the world.
infraTest Prüftechnik will hold a live session on the 8th of June at 10:30 am (CET) about the following subject : "One World, One Road, One Concept". The discussion will last 30 minutes and will include a 10 minutes session of live questions and answers. As a Bronze Sponsor, we have our own booth which you can visit and you can also chat in live with us !
Besides our live session, other subjects will also be presented such as pavement maintenance and preservation, asphalt mixture design, material properties, pavement structural design and performance, sustainable materials and construction, pavement asset management, interactions between pavement structures and the environment, pavement surface characteristics and construction innovation.
We are really excited for this event and we can't wait to meet you and to discuss with you, see you at the EATA 2021 !