And… Cut ! The 9th EATA Conference is coming to an end… We are delighted to have had the opportunity to engage with you over these three intense days. We hope you enjoyed our live session and learned more about our concept: «Laboratory 4.0 – Our futuristic solutions today».
All the topics discussed during this EATA conference such as recycling, modifications and additives of asphalts were more interesting than each other. That is why we would like to thank the Vienna University of Technology for organizing the event and all the participants who made it an unforgettable moment.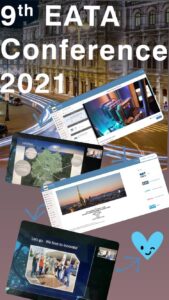 Next week we welcome you to the highlight of the year: The E&E Congress, it will take place from 15-17 June 2021! We are particularly pleased to invite you to our presentation on 17.06.2021 at 10.30 am on the topic "One World – One Road – One Concept".
Secure your ticket now and benefit from compressed and practical knowledge!